Vlisco Prêt-a-Couture- The Journey PART 3.
It is about that time where I finally take my newly tailored outfit from Vlisco out. Made from the Brand's new fabric collection, "SEE", I am able to show off the style I personally picked from the Pret-a- Couture look book.
Before we get into the rest of the images, lets re- count, re-live, re-cap the steps I took to get to this point. In Part 1, I visited the store in The Accra Mall, received a brief consultation with the brand hostess, who introduced me to the service, picked out my fabric, picked out a style and then got measured.
In Part 2, I came back for a fitting with the tailor assigned to me. A few minor changes were made and a few days later, my garment was ready!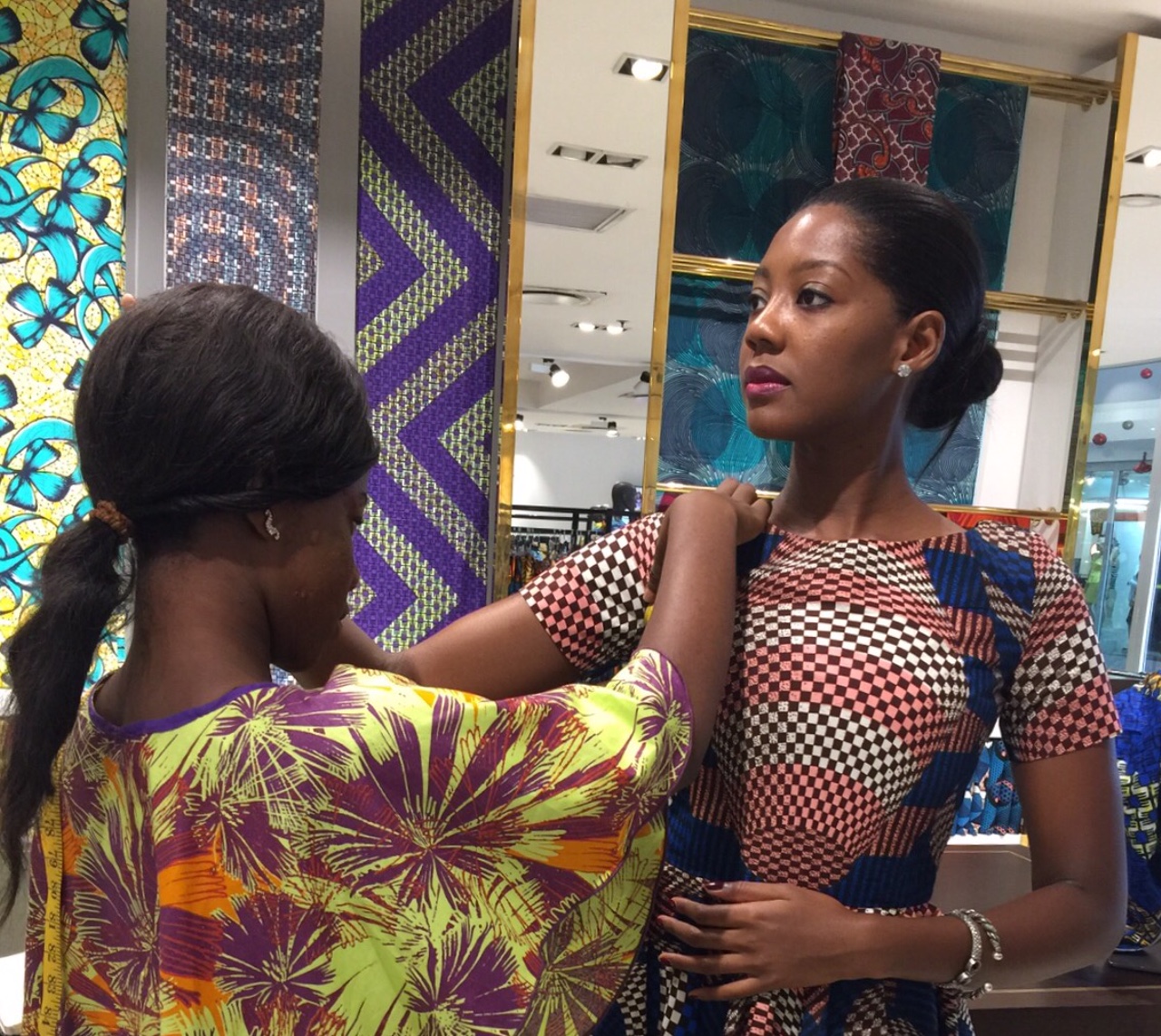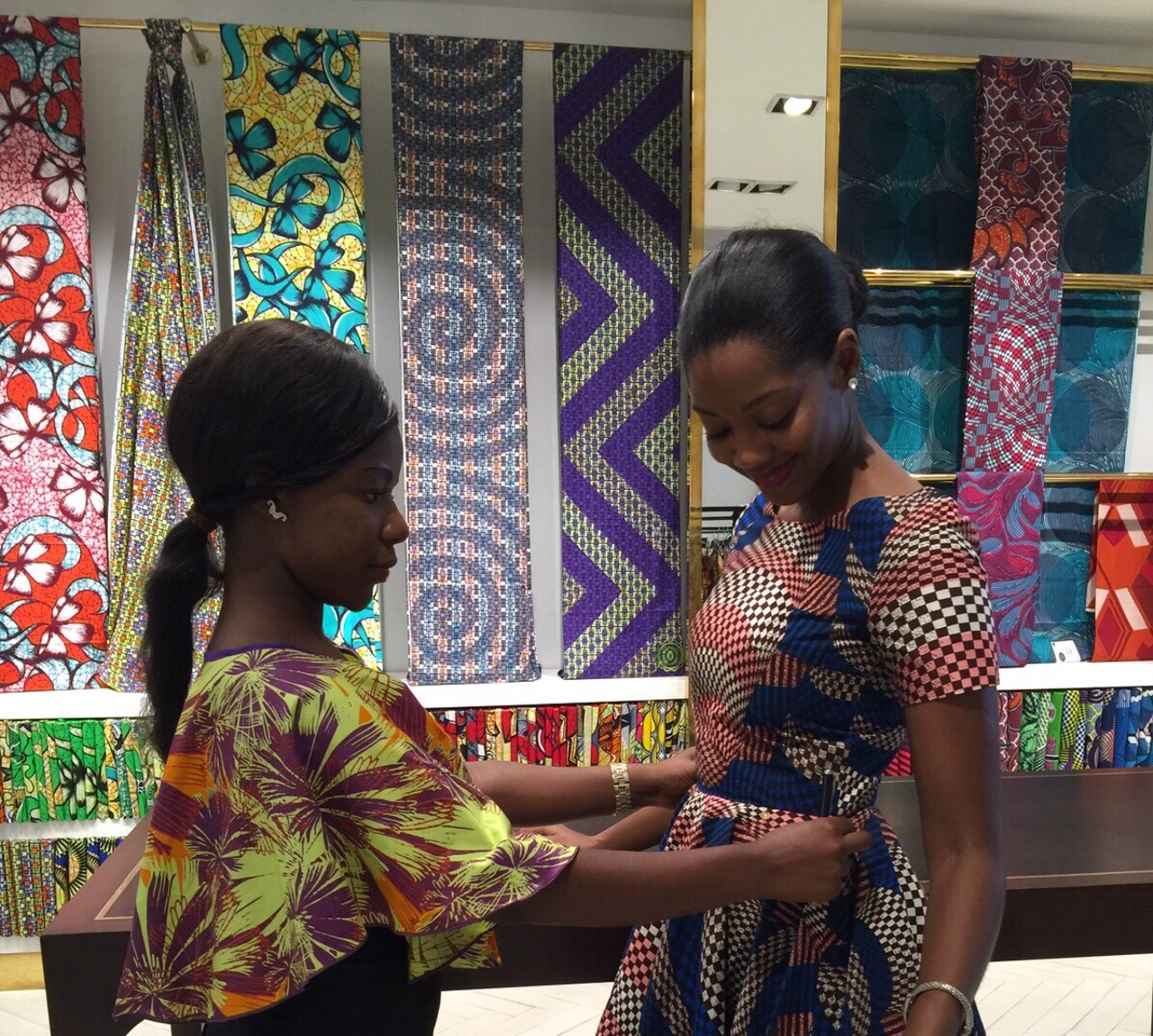 For Part 3 of this journey, I decided to take actress Marie Humbert out for a quick midday snack at one of my favorite food spots, The Honey Comb. Pleased with ourselves and our Vlisco "See" Fabric outfits, we spent the afternoon, discussing work, family and of course Vlisco! One aspect of the wax print fabrics that caught our attention was how alive the prints became once they were constructed into the outfits and on the body. A real plus when tailors understand how to manipulate the prints, to either tell a visual story or create optical illusions.
Marie is wearing a pant suit from the new Pret-a-Porter collection. She went into the Vlisco store in the Accra Mall, picked up the style in her size and then straight to her closet.
My Pret-a- Couture style break down; the classic pencil skirt with the round neck peplum round neck top. I had the choice to extend my sleeve and skirt to the length of my choice.
My earrings are from Amanda's Jewelry. Call them up to see what gold or silver treasures you can find. 0543078840
Location- Honey Comb (located in West Airport. @honeycomb.cafe)
Photography by Amokwei Quarshie
Hayet Rida
Body Positive fashion and lifestyle blogger.