Duro Olowu | Fall/ Winter 2016
With his signature bold original prints, artfully and harmoniously mixed with luxurious vintage fabrics in an off beat and unusual way, Duro Olowu presents his Fall Winter 2016 collection at the London Fashion Week.
Teaming up with Sidney Garber, the Madison Avenue Jewelers, Olowu's inspiration was drawn from the pulsation and throbbing colors and luminescence of the luxurious stones onyx, lapis and jade.
The London-based Nigerian's trademark is to create timeless pieces for the modern woman. This mandate came into play here as the garments were meant to be treasured as fine jewelry hence the application of preciousness in his designs.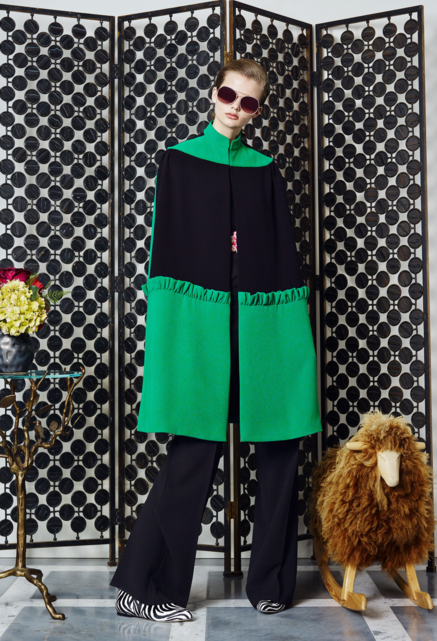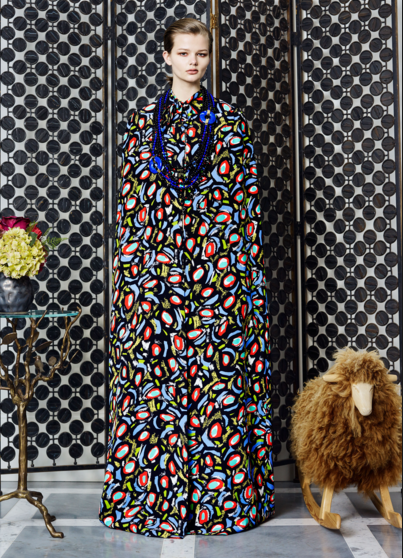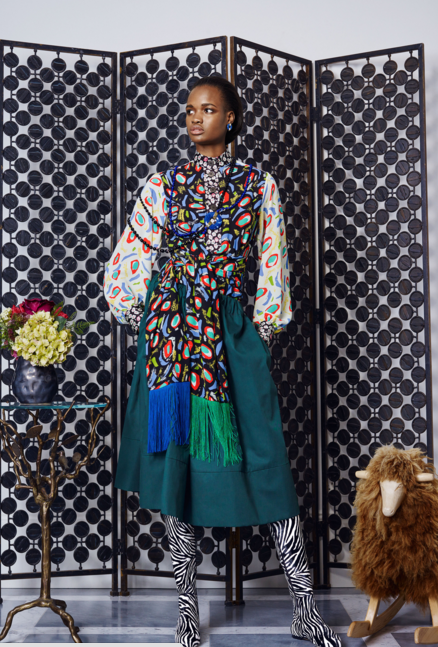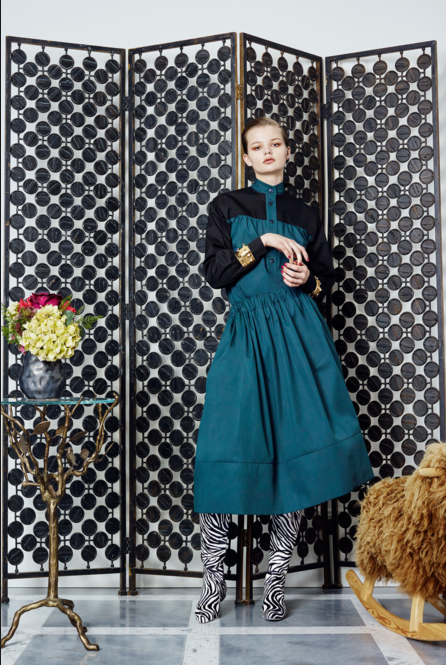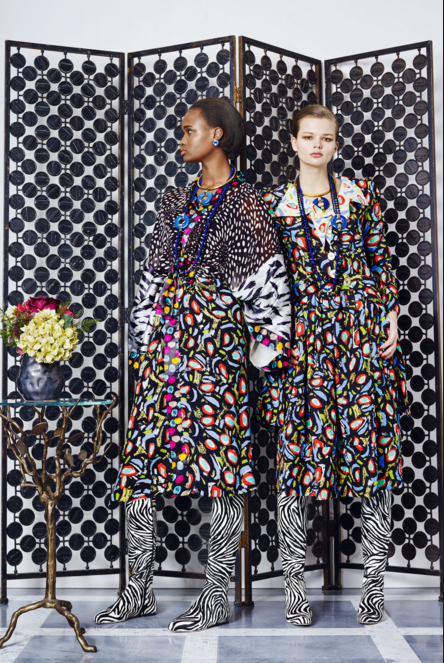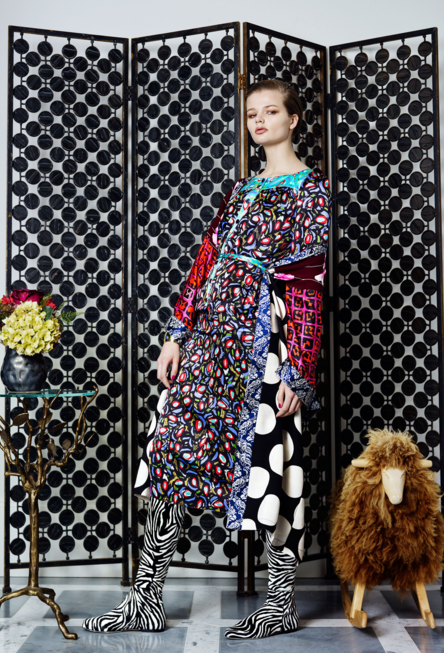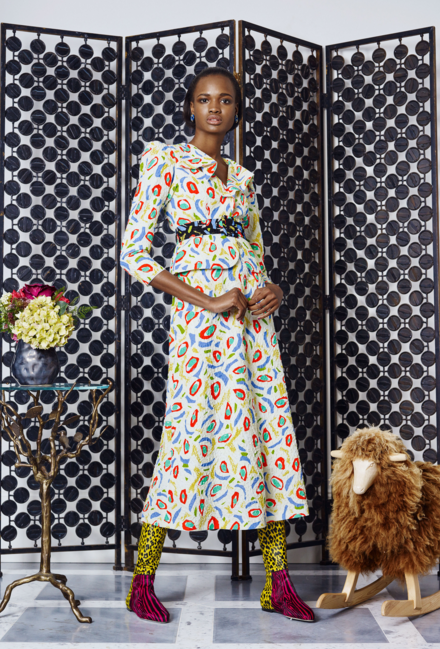 Duro Olowu strives to make it difficult to date his collections to a particular season. "Newness is always good, but timelessness is better in any design", says the Nigerian designer.
The collection showcases a slight preference for separates; sharply tailored trousers, capes, jackets and full skirts as opposed to the dresses we have to know and love from him.
I found the floor-length mosaic print garment to be the centerpiece of the collection, its silhouette, regal and decorous, which seems to be the theme, judging from the length of the skirts and dresses.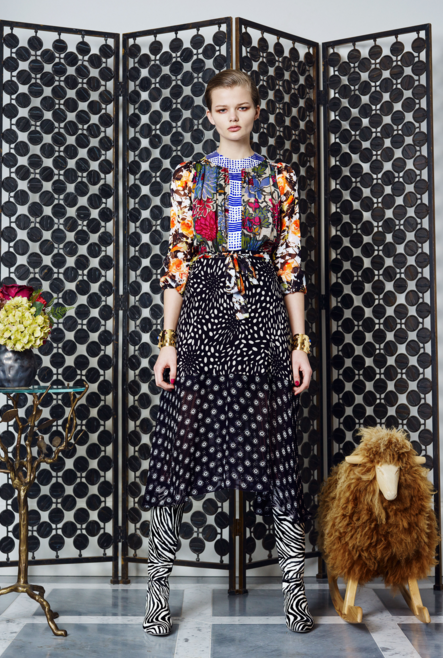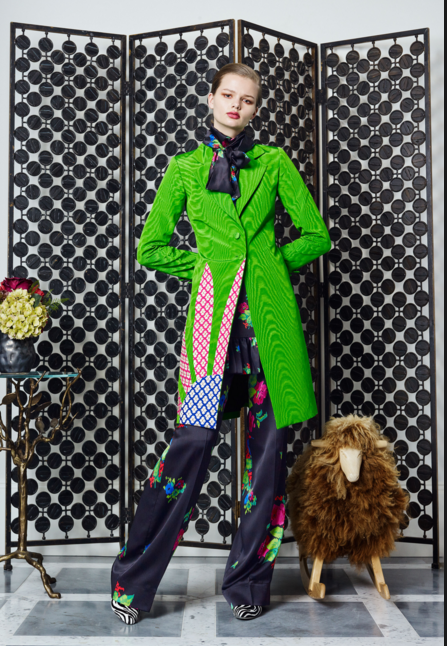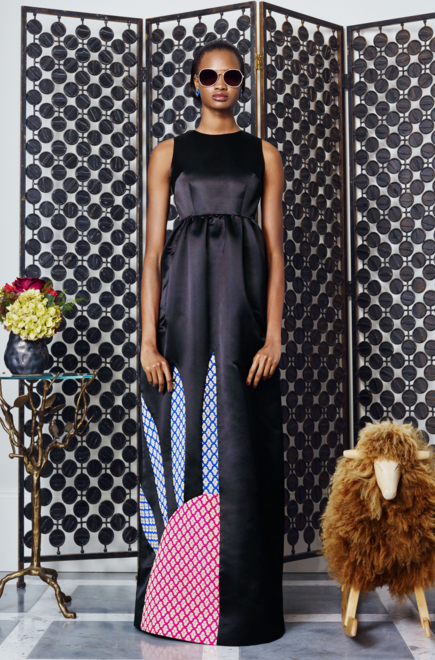 My favorite has got to be the mixed print midi length dress. I love how it oozes confidence, yet looks so easy and comfortable. Interesting choice of animal print shoes and boots to complete the looks. I hope you enjoy the collection like I did.
Hayet Rida
Body Positive fashion and lifestyle blogger.