Maki Oh, 'Ehn' Fall 2016
The inspiration for the Fall/Winter 2016 collection of the Nigerian fashion house, Maki Oh is the word 'Ehn'. This word can be defined in numerous ways based on the intonation used. 'Yes', 'Do you understand?', 'Really?', 'I agree' are a few examples of what this simple expression could mean. I know, intriguing right? Amaka Osakwe, creative director and designer, explains how the complexity of the word is mirrored in the complexity of being a black African woman in today's world. Despite positive affirmations and a can-do-spirit, the African woman continues to struggle with identity and limitations.
The collection is marked by a lush mix of fabrications, incorporating traditional Yoruban Adire dyeing techniques, which came to life in swirls, geometrics and an abstracted eye print. Amaka calls this the 'inner eye', which represents self-reflection and realisation.
'The eyes are observing, an indication of 'we see you' as well as the inward 'we see ourselves'', Amaka explained. The eye motif recurs in several forms throughout the collection. It cropped up as black-and-white appliques, dappled all over a royal purple midi dress and teddy bear separates, and as giant, mod-looking shapes on an A-line, zipper-front piece.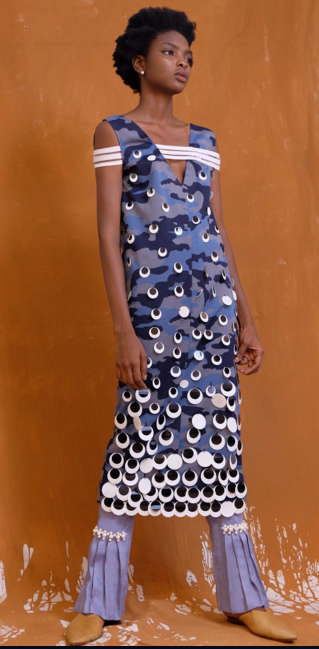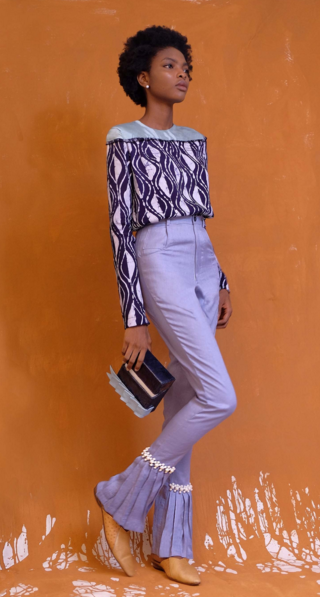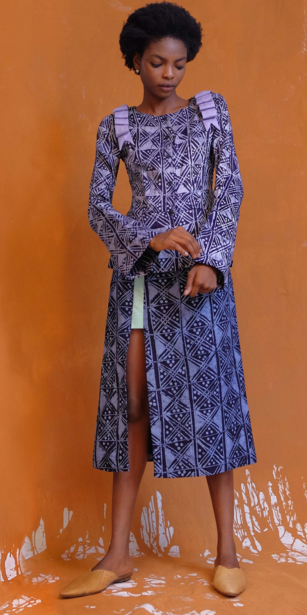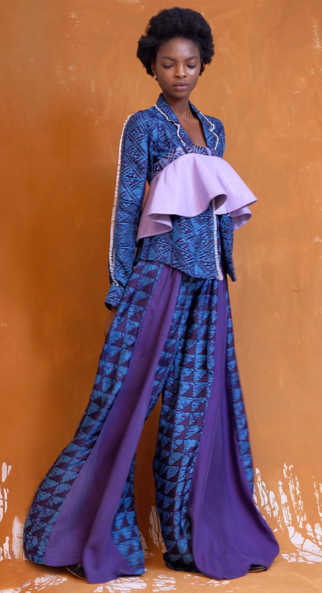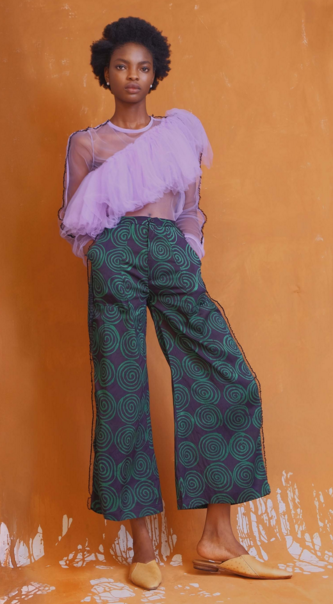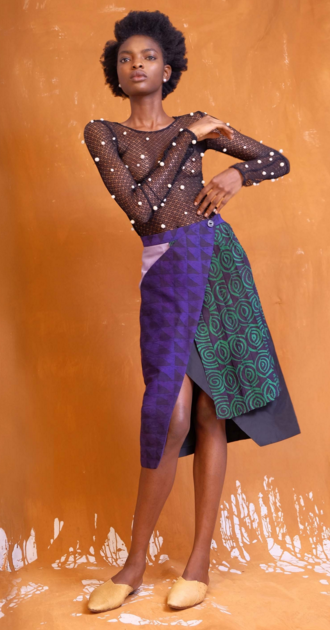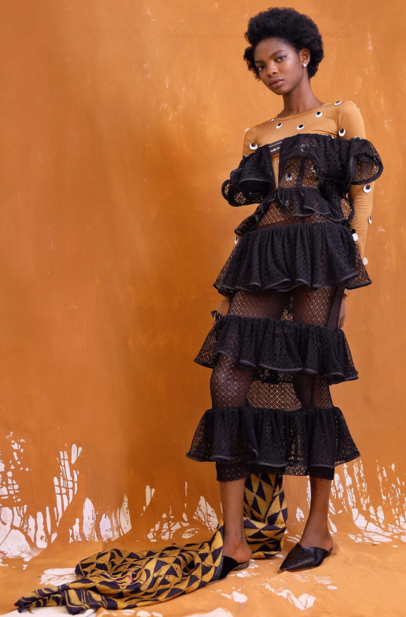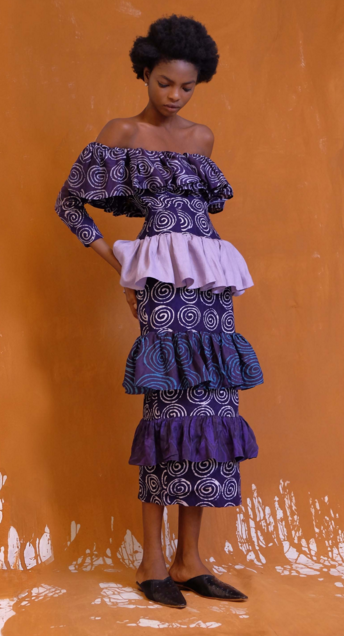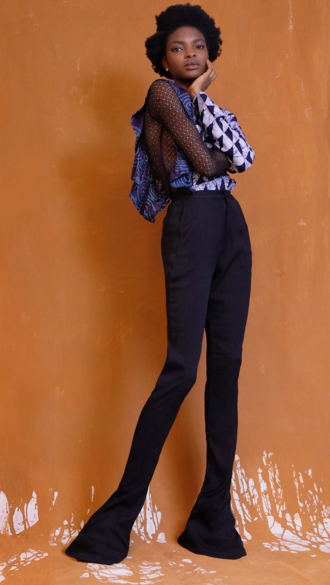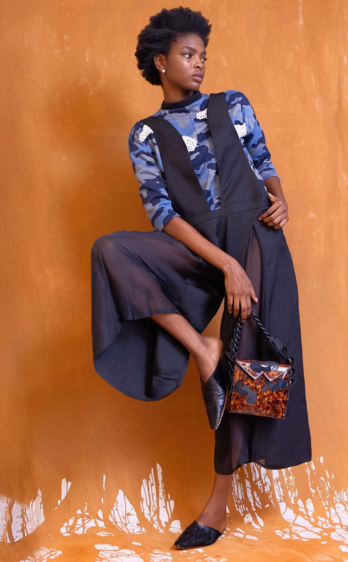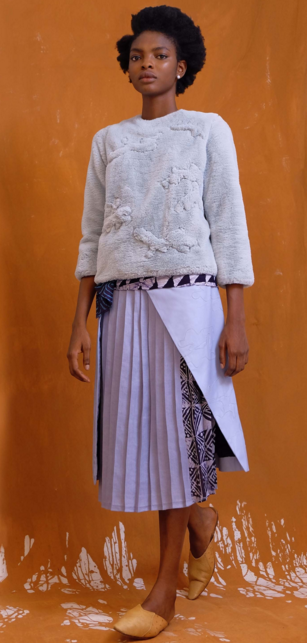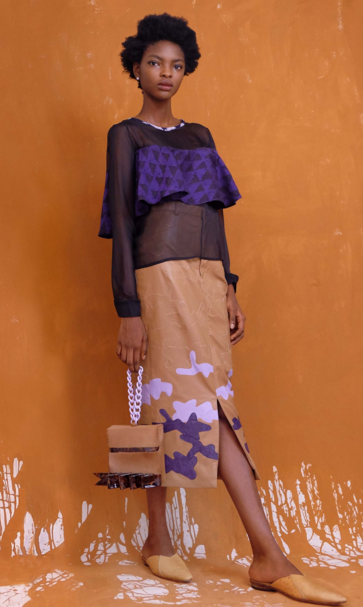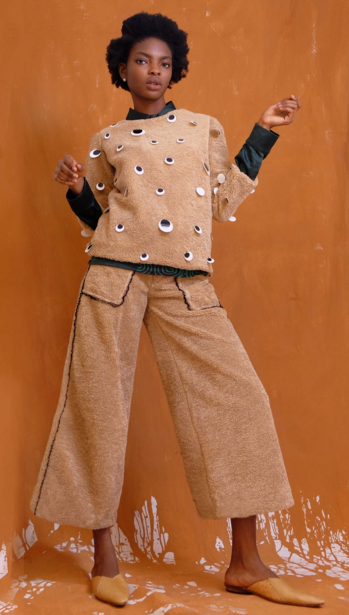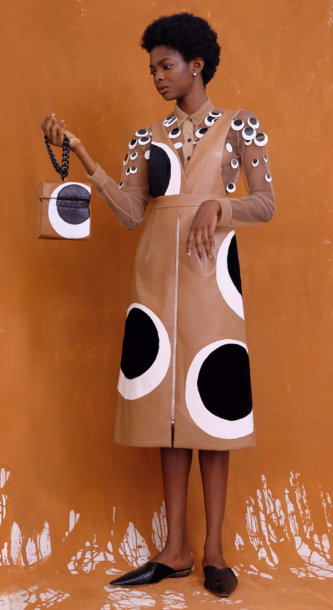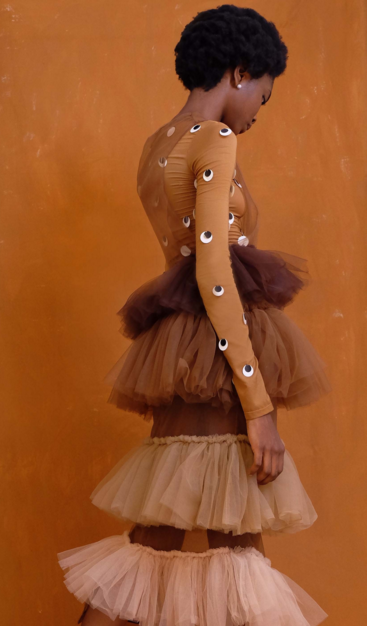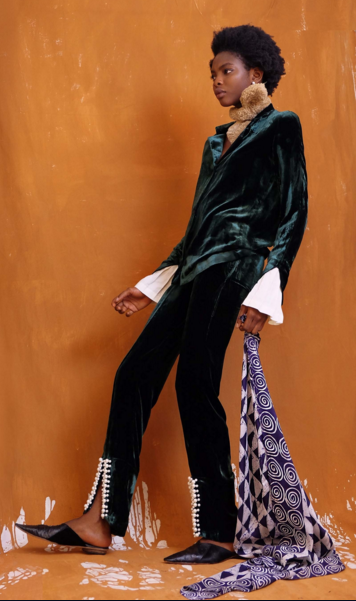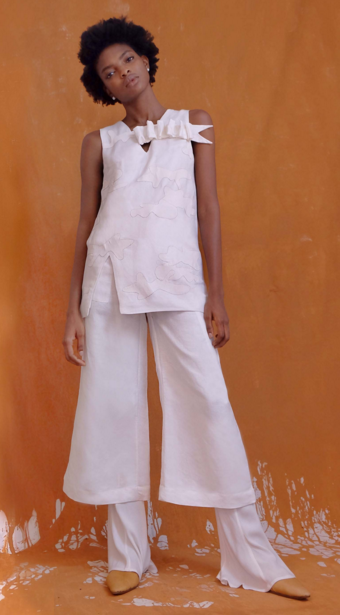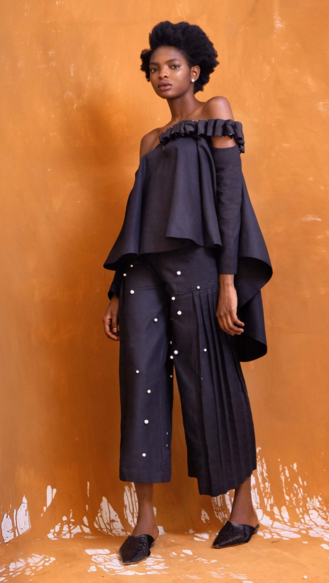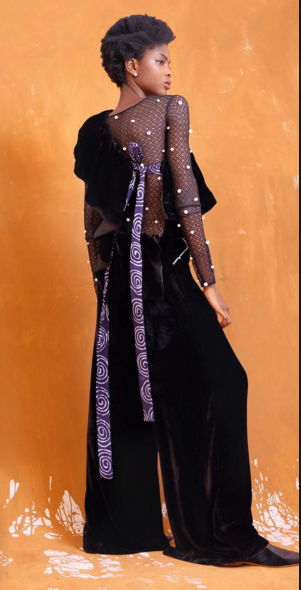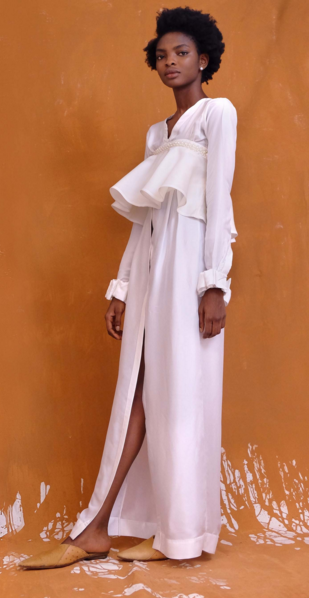 The designs are a hyper-feminized take on traditional Nigerian's women's clothing, particularly the different voluminous blouses worn with wrappers. The clothes are dusted with silk chiffon, pearls, ribbons and layers of airy tulle to accentuate the delicacy of the woman. Other pieces were tailored in forest green velvet to create a masculine effect, tied in perfectly with the frills and ribbons.
Maki Oh collaborated with Nigerian accessory brand Zashadu (@zashadu) to create marvellous handmade clutches using locally sourced leather. The pointy toe mules worn by the model are also from the Zashadu shelf. I hope you enjoy the collection like I did.
Hayet Rida
Body Positive fashion and lifestyle blogger.