Daniel Wellington | Minimalistic Elegance
I have always admired leather watch pieces on the wrists of others. However they always looked too bulky on my wrist and not effortless enough for my style….. Until I met the Classic St. Mawes 40mm from Daniel Wellington (DW). The sleek, thin timepiece sat perfectly on my wrist, with a leather strap. At that point joy fills my spirits and I already start to plan how I can stack my gold bracelets with my DW watch without feeling like I'm shackled up. I thought, I also don't have to invest in metal strap watch for fancy events. My classic piece will work for many occasions. The watch face is so thin and dainty, about 6mm thick, you almost forget that it is there. I can't help but think that the Swedish company was thinking about fashion conscious consumers like moi when they created this baby!
To get my watch or another of your preference, head to the Daniel Wellington website use the code afuaridaDW to get a wooping 15% off your purchase! You're welcome :)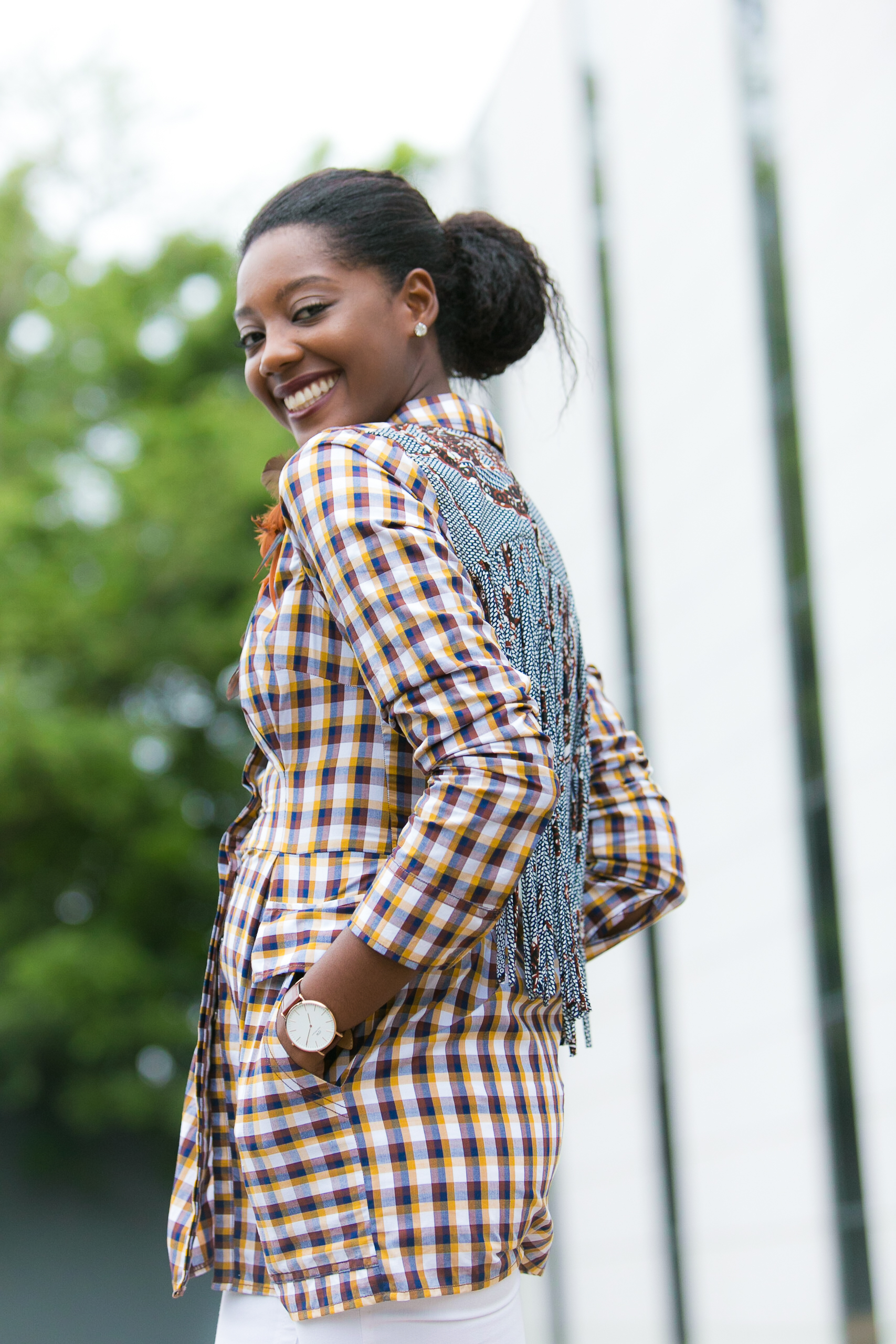 Okay! I am sure you are wondering about the outfit, so let's get into it shall we!?!
The checkered shit I am wearing is from Christie Brown's Fall/ Winter 2015 collection. They call this the Lukumi Shirt. The stranded back detail is my favorite part! Leave it to creative director Aisha Ayensu to infuse some element of surprise to a regular checkered shirt using wax print.
The feathered bib necklace, as you may all recognize, is now available in this colour blend called "pea- cocky". :)
Thank you for stopping by. Here are my outfit details once again below!
watch | DANIEL WELLINGTON (code afuaridaDW for 15% off)
shirt and bib necklace | Christie Brown
lipstick | MAC (Media)
shoes | ASOS
Photography - Fotodepot Ghana @fotodepotgh on IG
Hayet Rida
Body Positive fashion and lifestyle blogger.