The Summer Look Book 2016
Summer time is usually when we revamp our closets, give away the old and bring in the new. I have put together my lookbook below, consisting of the trends and pieces that are a must have in my opinion.
It was very hard to walk by this hand painted shift dress by DIVA DELICIOUS and not stop to admire it. The red colour on its own demands your attention and then the amazing portrait of the creative director, Sandi makes you fall in love. The added 3D duku being the cultural cherry on top.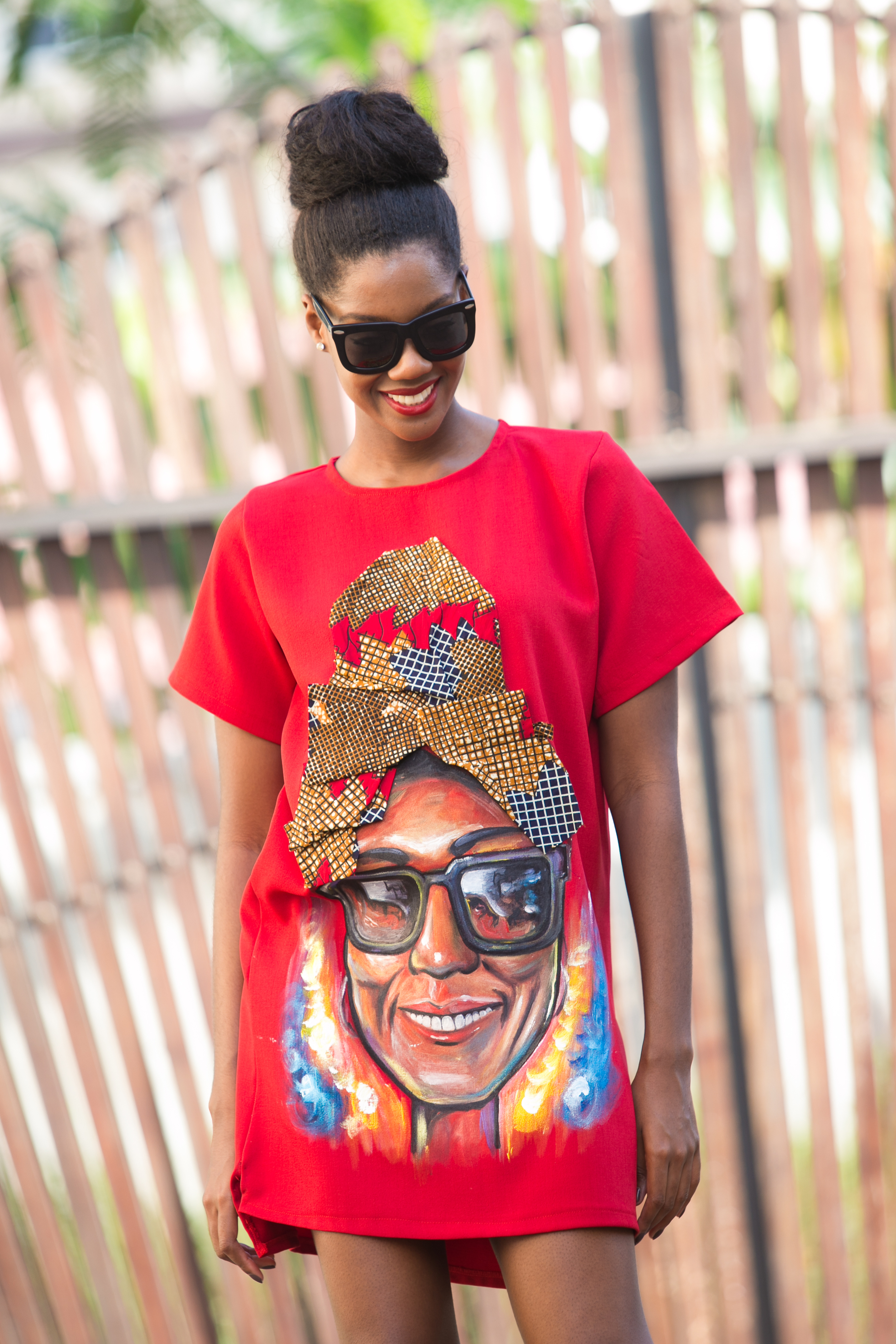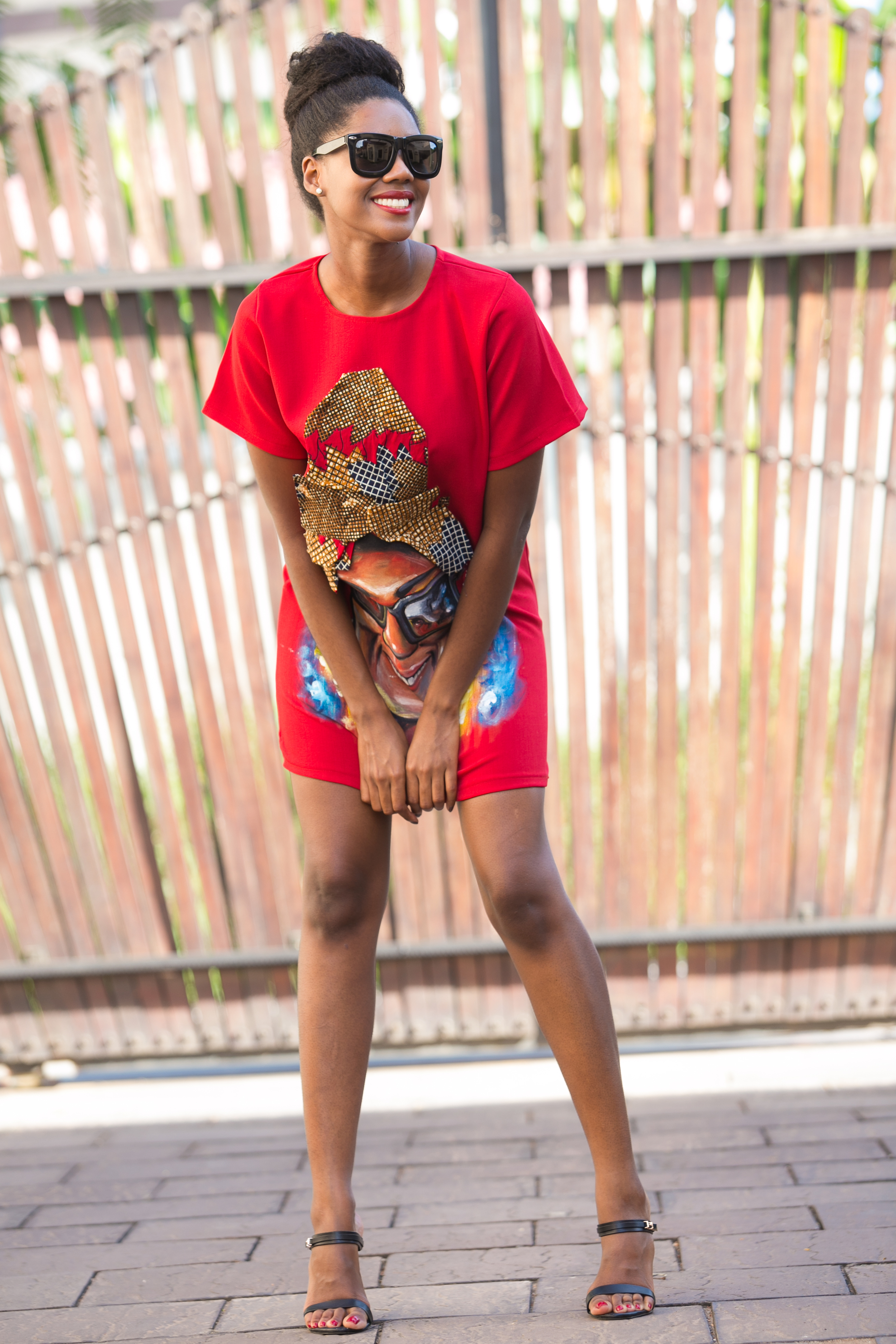 The alethic chic trend made its way into the trends list last year with collaborations between sports brands and the fashion industry usuals. IamISIGO created these pieces that could function and turn heads both on any playing field and at any high fashion event. Below I am wearing the airtex mesh running shorts and bell sleeve jacket.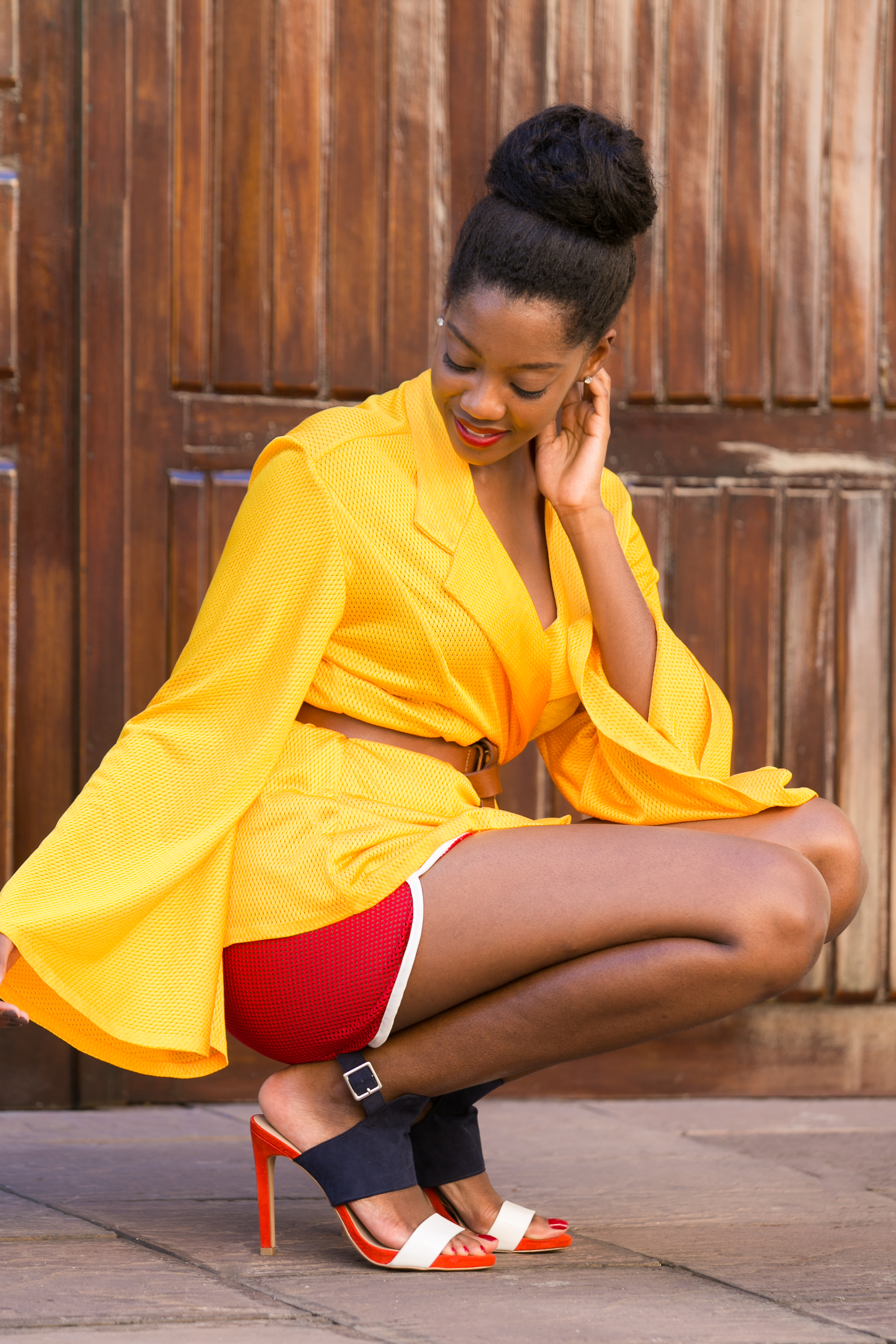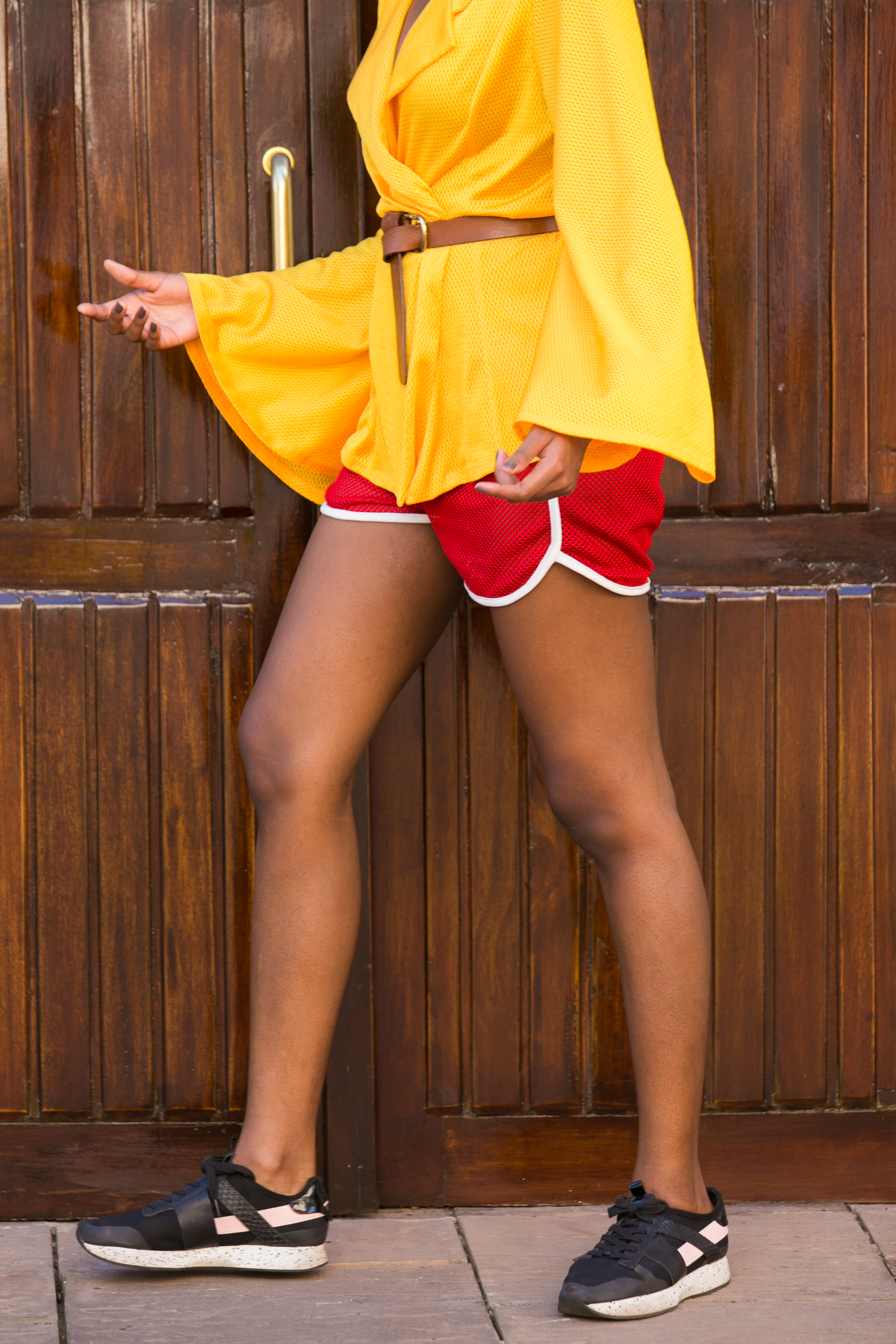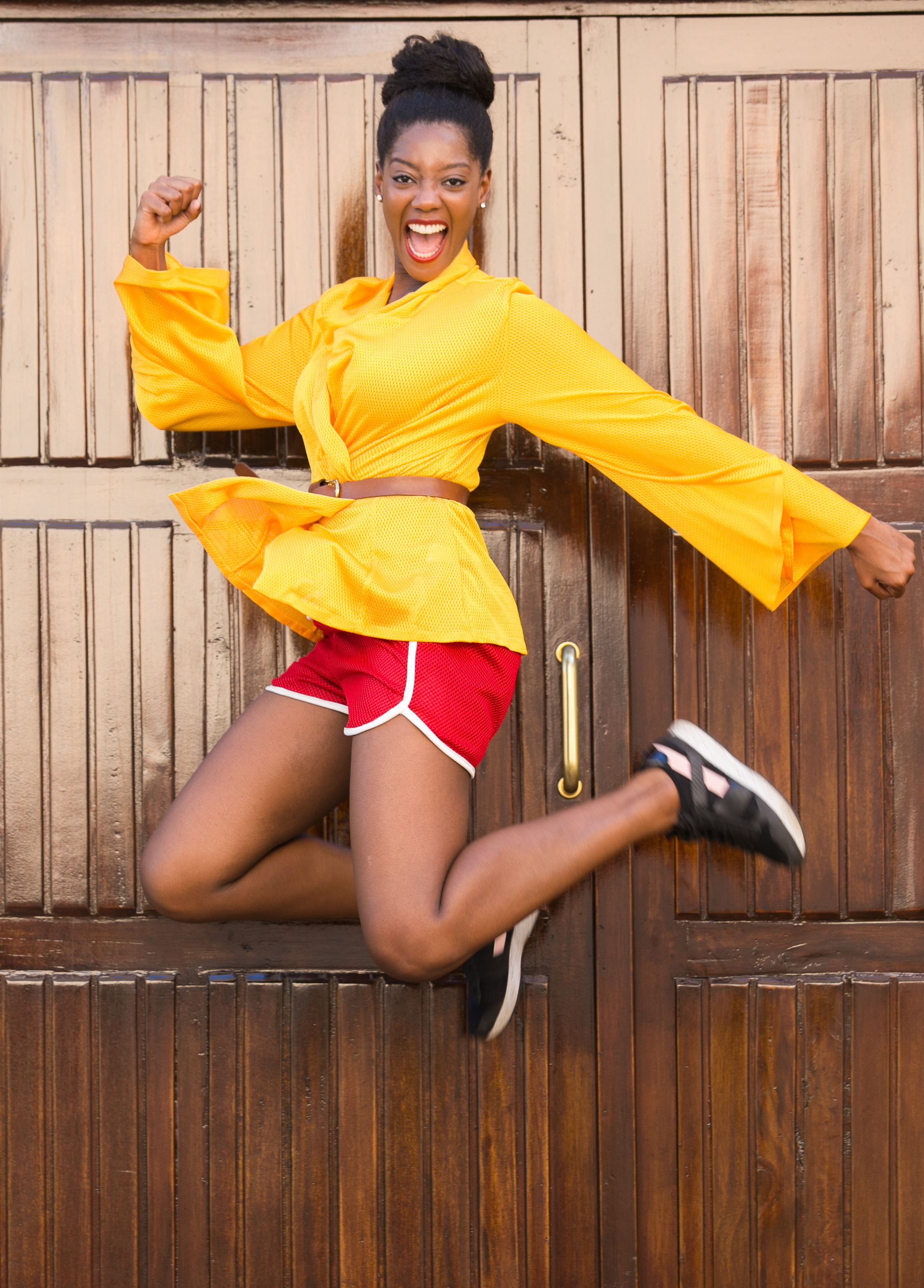 I am very excited to see the increased use of the woven cotton smock fabric with women's wear. This fabric is a must have/ use on my list. Below, IamISIGO embraced our Ghanaian culture, weaving her own colour smock combinations, infusing the airtex jersey fabric. She calls this the Nwentoma Airtex cropped smock.
It is not only our sleeves getting all the volume and fun this season. Pants, denim and shorts are being frayed, layered, embroided and embellished. Check out IamISIGO's 4 tier layered trousers. Whether you are thinking about super chic street wear, a cocktail event or channeling a 70s disco look, I recommend trying this trend.
If you have not jumped onto the fringe or tassel trend yet, you need to get on it. This is skirt is also from Diva Delicious.
I am sure most of you have noticed that I have a soft spot for pleats and so naturally I fell head over heels for this OKAHARI floral pleated maxi dress! An amazing addition to my summer closet.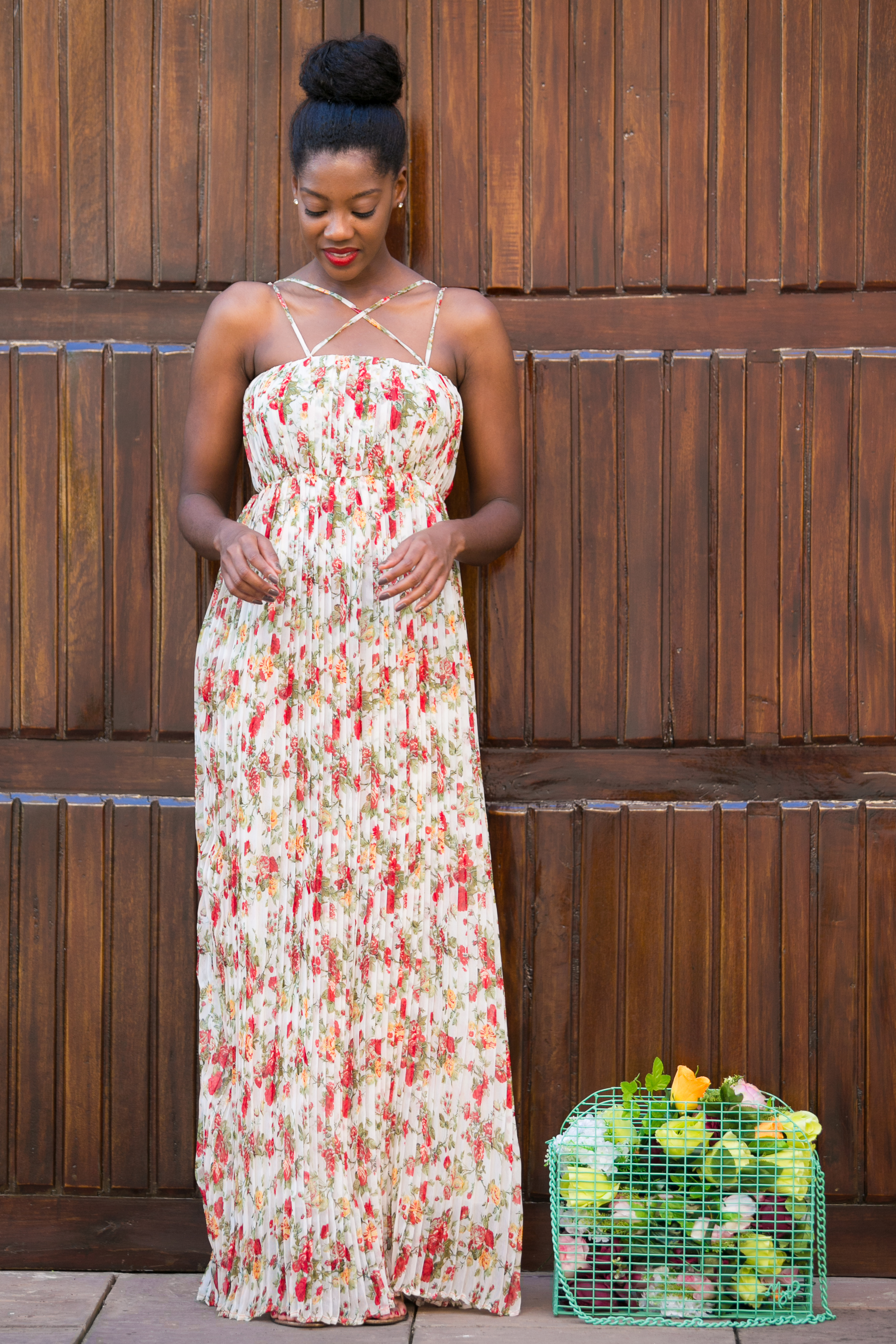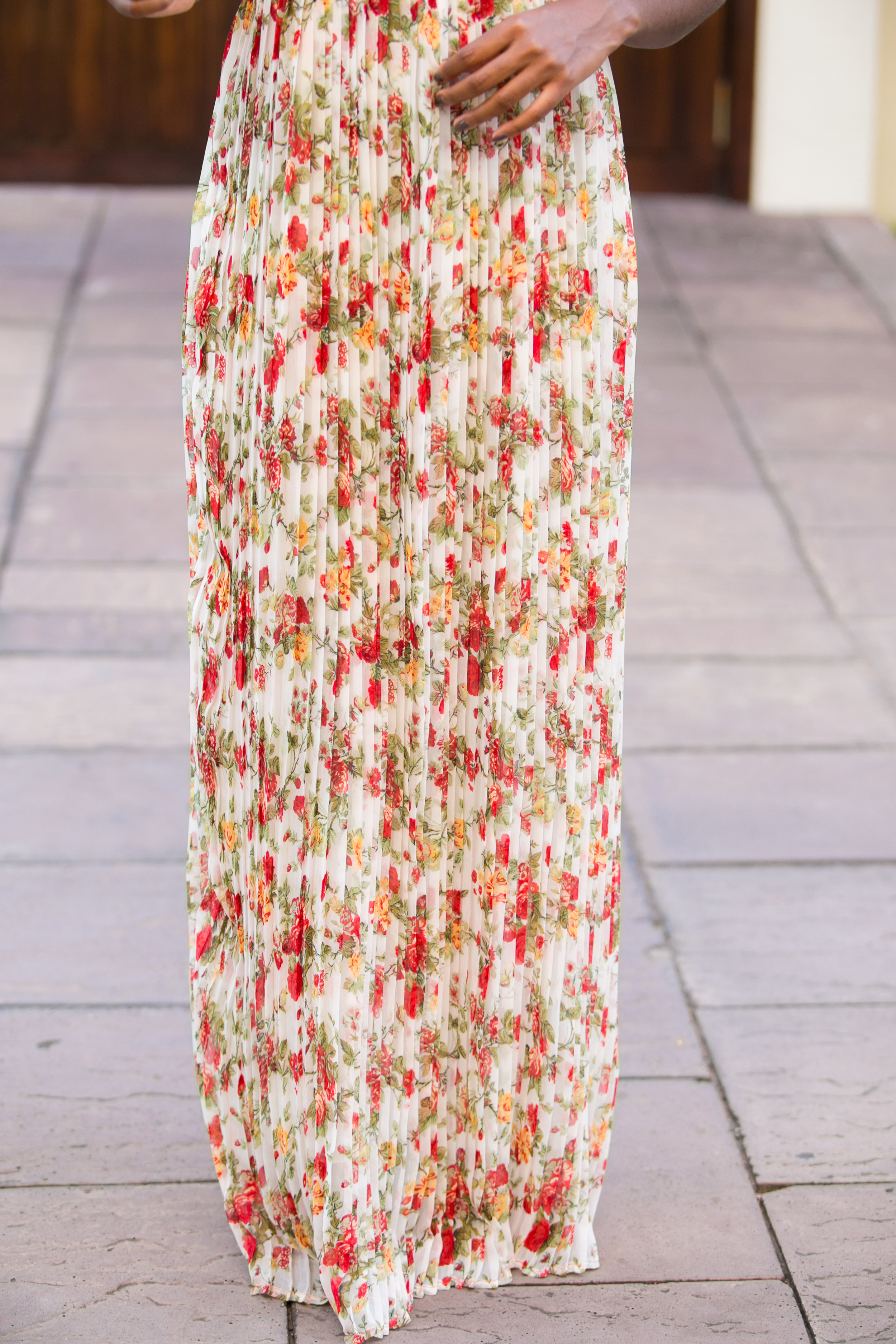 MYTH HOUSE, released their Spring Summer 16 collection, water colour, introducing new shapes and sizes to their already existing best selling range.
My favorite out of the pastel collection would have to be the Leo in white. This statement accessory piece will seamlessly work with almost everything.
Looking for vibrant jewelry pieces? The KUA colour stone collection is a great option. The gold and stone colour gives your clean outfits the pop that they need.
MONAA, is a Ghanaian brand, producing sandals in the most interesting ways. I am wearing here, their zebra, leopard print combo. Chic non?
I hope this look book helped to shed some light on what is available this summer. I love these pieces and hope they find their way into your closet as well. Thank you for stopping by!
Love,
Afua xoxo
Images by- Fotodepot
Hayet Rida
Body Positive fashion and lifestyle blogger.