All White? Yes You Can!
I often hear negative feelings about wearing all white on a regular non-event day in Ghana.
"You can not sit, eat or even breathe!"
"The dirt in the air alone will get you dirty"
"I am not going to an engagement or a baby naming ceremony. Why would I wear white?"
Well I am here to change your perception about wearing white. Yes you would have to be extra careful but there are far more positives to this great trend. White is the purest of colours, the symbol of peace, innocence, wholeness and completion; hence why
white is used for certain events. White is quite awaking, helps to clear my mind, allowing for more focused thoughts.
In the Ghanaian heat, wearing white clothing doesn't absorb as much heat as other colours do so my body temperature is stays cool.
In all white you look neat, and well put together even without trying. Just like black, white has a strange way of elongating you especially when you wear trousers.
White is timeless; it will never go out of style. It works well at all ages and can never be over done. You can mix different textures and have fun with it.
Are you a professional boss lady? Try a crisp white shirt with trousers or a pencil skirt and throw a white jacket over it and watch the magic happen. Immediately you become the center of attention and command respect and exude seriousness.
I don't however, encourage you to go pure white on your errands day, or to that lobster restaurant. To keep your whites white while cleaning them, wash with like colure and hang out to dry in the sun; it bleaches your clothes and helps to keep them bright! Dry cleaning is another great option retain the quality of garments close to as you bought them from the store.
Purse | VELMAS ACCESSORIES
Images by Daniel Marmo | @kwabena_marmo_
Here are some more white outfit ideas below you can try! Have fun guys!!!!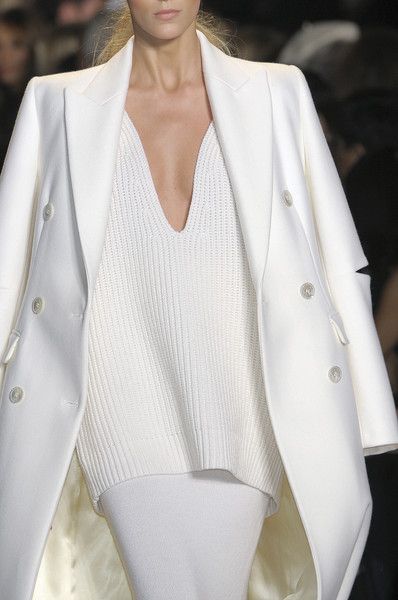 Hayet Rida
Body Positive fashion and lifestyle blogger.