Vlisco | The Shop Window Activation
Just like I promised Vlisco will be rolling out a string of events to celebrate their 170th birthday! Today at the Accra Shopping Mall, was the unveiling of the activation box by TV personalities Anita Erskine, Kokui Selorme, Marie Humbert and Jazz songstress Adomaa.
A glass case was build inside the shop window of the Vlisco flagship store in Accra. It was designed just like the characteristic front cover of the company's V inspired magazine cover. This activation will allow Vlisco customers and passers-by the opportunity to be real life cover modelsby stepping in and posing for pictures. They also stand the chance of winning prizes when they post these pictures to their social media.
As we waiting for the entire gang to assemble, Marie, Kokui and I did a little bit of fabric shopping. The limited edition anniversary fabric is to die for! The vibrant colors, the golden streaks and highlights and us drooling all over all that wax print goodness.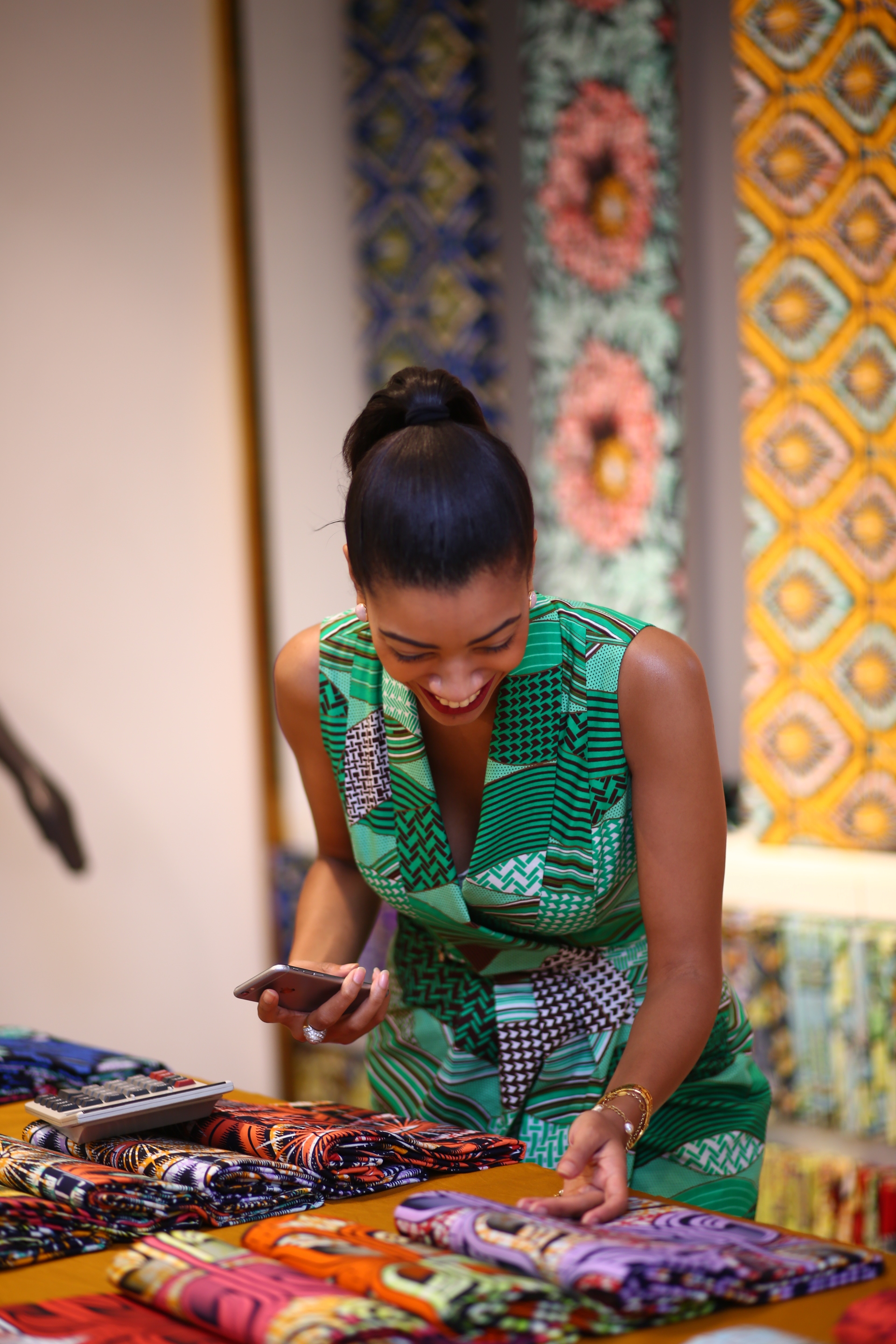 And then the activation was finally launch! The ladies took turns posing for pictures in the new "cover girl"glass case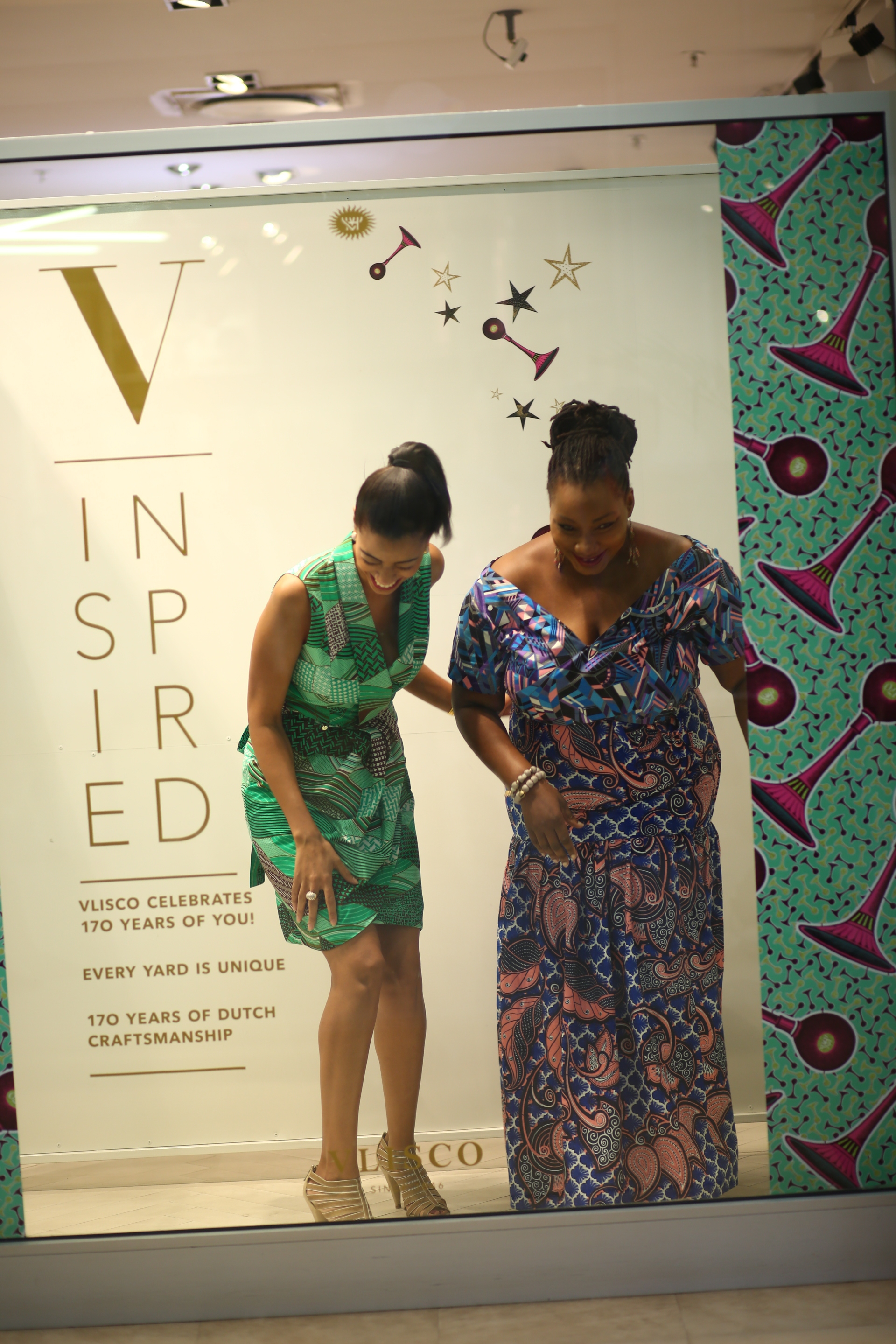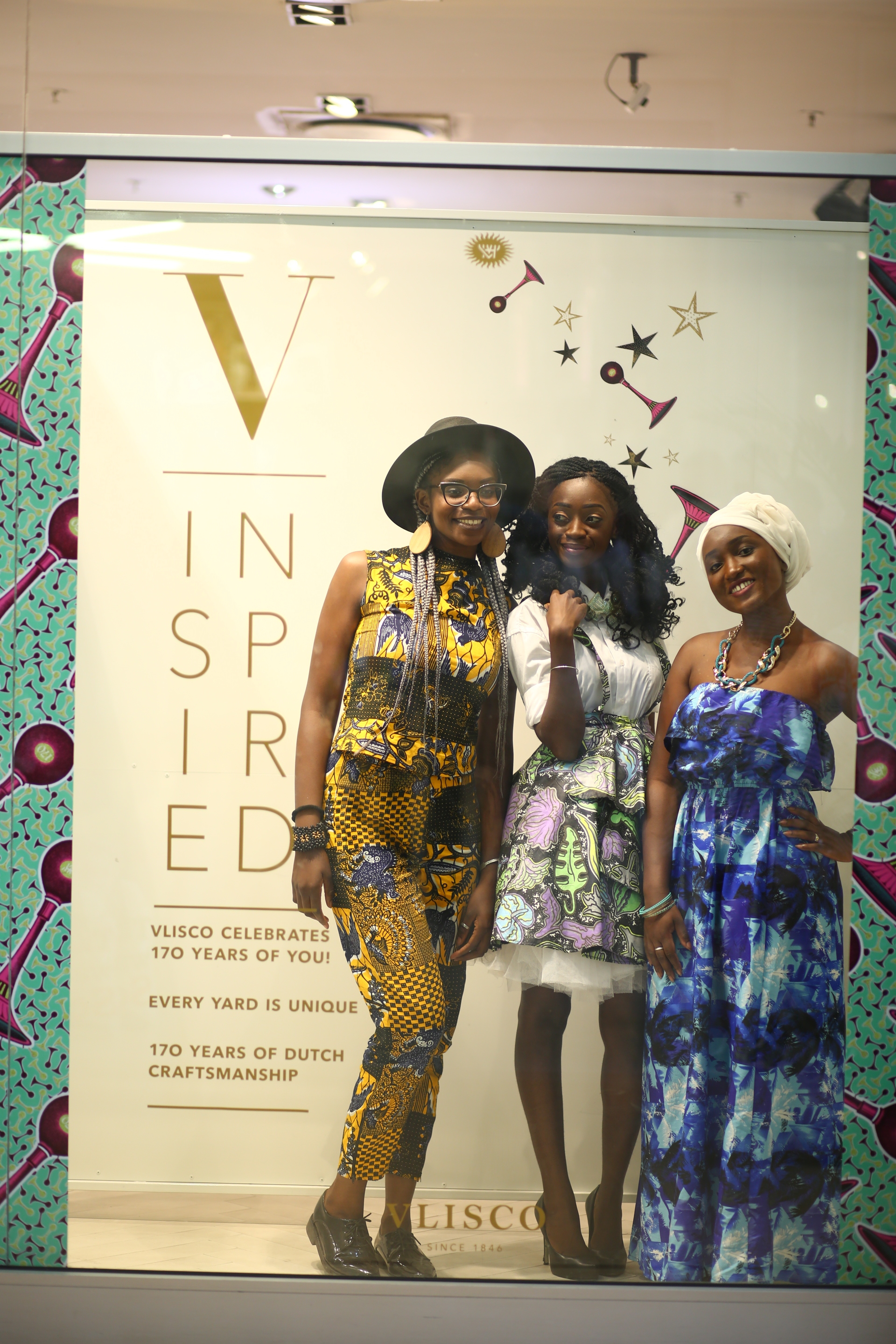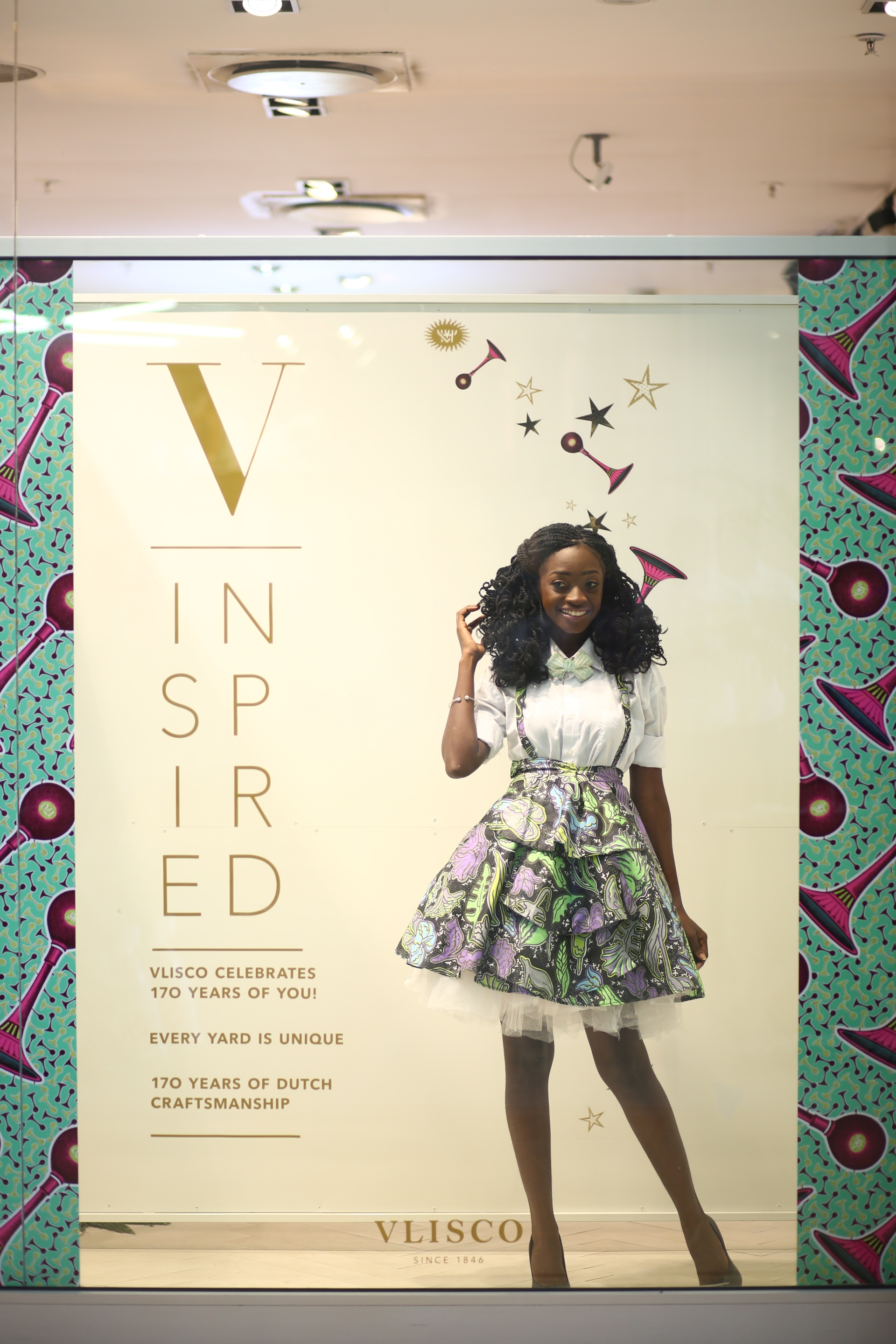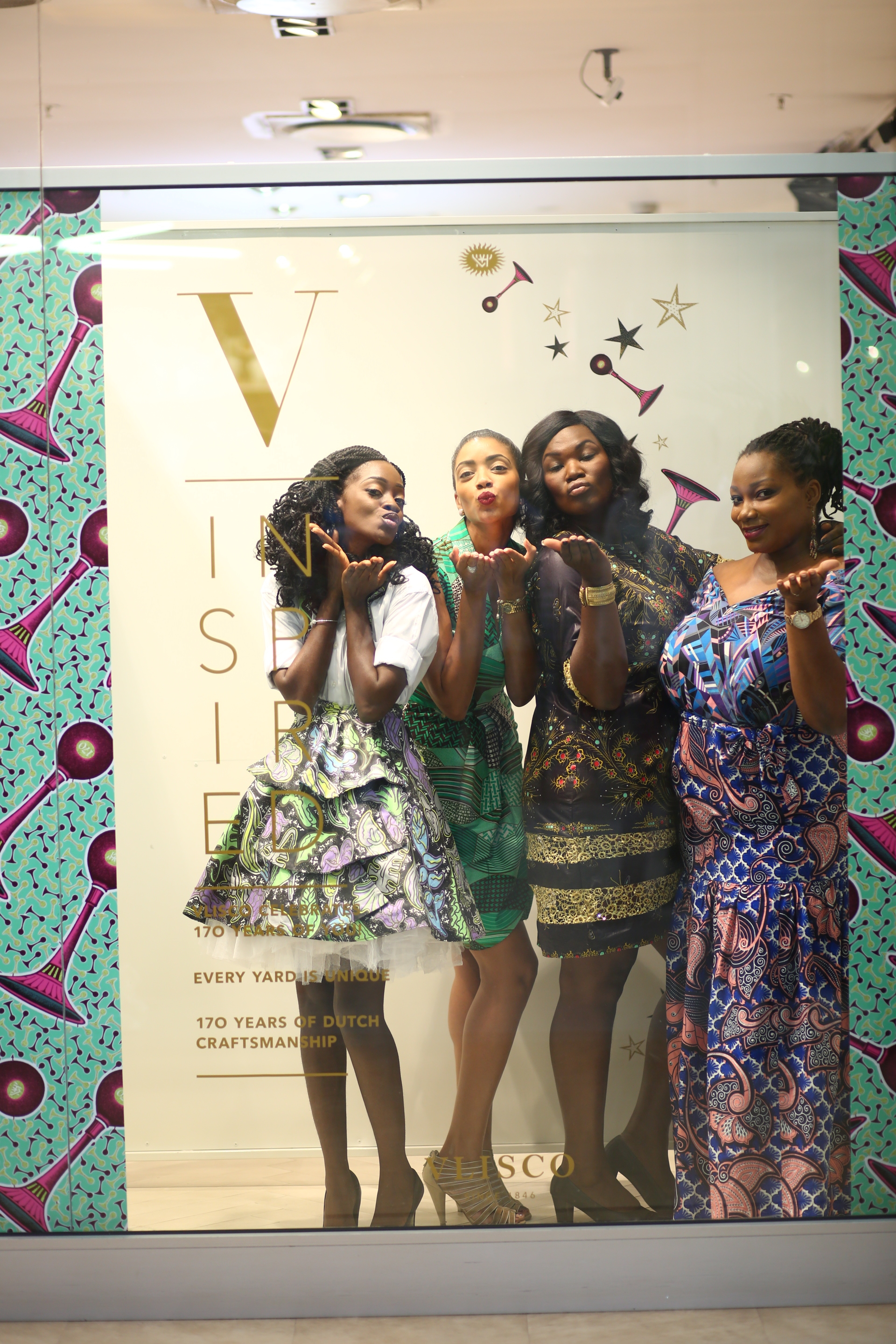 ..... And then we all joined in on the fun! Pass by the Vlisco store, take some fun mannequin images with your friends and stand a chance to win amazing prizes.
Images by Foto Depo Ghana
Hayet Rida
Body Positive fashion and lifestyle blogger.